A Thousand Oaks injury lawyer job is to help battered victims receive reparations for their injuries, but he or she can only do so if the plaintiff is credible.  Read on to discover several warning signs of plaintiff fraud.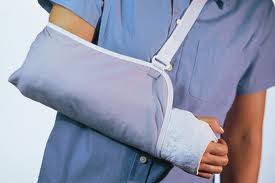 Fictitious Medical Provider Information
Insurance adjusters might be concerned about medical record falsification if:
The place of business shown on paperwork does not recognize the noted physician;
The medical facility switches names or locations often;
The claimant attempts to process bills for fraudulent or needless procedures, or he or she cannot describe the medical condition that prompted services; or
The claimant cannot supply a plausible reference to the doctor or lawyer utilized.
Abnormal Treatment
Although standards of medical care differ widely between carriers, insurance adjusters may become suspicious of medical treatments that surpass the "normal standard" of care for each particular carrier. Adjusters may also refer cases for particular investigation if they become suspicious that the same doctor and Thousand Oaks injury lawyer are handling the same cases too frequently.
Medical Overcompensation
If medical bills and property damage are not proportional, insurance companies will frequently scrutinize the incident. For instance, if a driver was injured in a small bumper-to-bumper car accident and later bills the insurance company for $10,000 worth of spinal treatments, it may appear as though the medical bills are disproportionate to the minor injuries.
All in all, insurance adjusters and Thousand Oaks injury lawyers may be hesitant to assist a client who displays any these warning signs for medical fraud. Do you know if your claim will raise red flags for insurance adjusters? If you are an honest plaintiff seeking fair and experienced representation for your personal injury claim, call Gary Mitchell today at (888) 452-1846.