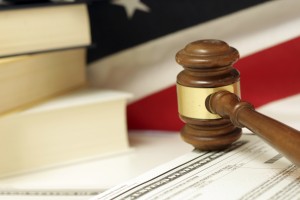 As a plaintiff of a personal injury case, you may have to undergo a defense medical examination at the request of the defense. As any Westlake Village injury lawyer can tell you, your performance at the exam can have an impact on your case. Make sure to prepare for the exam with the help of your personal injury attorney.
A Westlake Village Injury Lawyer Advises You to Be Pleasant but On Alert
One of the objectives at the examination is to leave a good impression on the defense doctor during the defense medical examination. Defense doctors are paid by the defense lawyers and may look for reasons to find in favor of the opposing side. If the doctor sees you as nervous and uncooperative, he may take it as a sign that you are being dishonest about the claim. Try your best to be positive and civil. Cooperate with his requests and answer the doctor's questions in a transparent, straightforward manner to show that you have nothing to hide.
At the same time, pay attention to what's being asked. The doctor could ask you questions regarding the detail of the accident to dig up information that helps the defendant. If either the doctor or his staff requests information about the accident that's unrelated to your injuries, politely respond that your Westlake Village injury attorney has advised you to talk only about your injuries.
Do Not Accept a Substitute for a Designated Doctor
The opposing attorney will not accept a defense medical examination performed by someone other than a doctor of their choosing. Therefore, you should learn the name of their doctor and decline appointment offers with another doctor in the event the defense doctor becomes unavailable.
If the defense doctor or the clinic asks you to see another doctor after you meet him, politely state that your attorney has instructed you to see only the doctor specified by the defense and no one else.
Talk to an Attorney for Further Guidance
Westlake Village injury lawyer Gary Mitchell will thoroughly investigate the facts of your personal injury case to craft a winning strategy and guide you through every step of the legal process. To see what a proven attorney can do for you, please call his law offices at 888-452-1846 today.