When you and your Thousand Oaks personal injury attorney are gearing up to go trial in your personal injury case, you can expect that your attorney will be hard at work behind the scenes preparing things and reviewing documents to ensure you put on the strongest case possible. Here are some responsibilities your Thousand Oaks personal injury attorney will handle in the lead-up to your trial.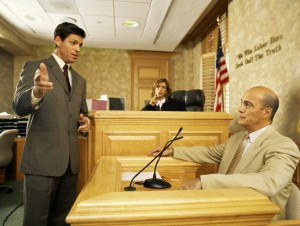 Preparing Motions
Research relevant legal issues;
Determine the admissibility of evidence you want to use;
Serve all appropriate motions on opposing party, such as motion for partial or full summary judgment or motions in limine for exclusion of evidence; and
If the insurance company plans to use an expert witness whose testimony is in dispute, file a motion for exclusion of expert testimony of adverse expert witness.
Final Preparations
As the court date nears, your Thousand Oaks personal injury attorney will be busy doing the following:
Prepare court documents indicating readiness and request for a court date;
Notify all witnesses who will testify for you of the court date they will be expected to appear;
Prepare witnesses with questions and outlines describing what they can expect and how they should conduct themselves while testifying;
For witnesses who need them, arrange to have them subpoenaed;
Draft preliminary jury instructions and have them sent to judge and the opposing counsel;
Review the issues of the case and prepare questions to ask during jury selection;
Review all evidence and exhibits and ensure they are prepared to be presented in court; and
Prepare the opening statement for the jury.
If you have questions about your personal injury claim, contact a Thousand Oaks personal injury lawyer. Call Gary Mitchell at 888-452-1846.