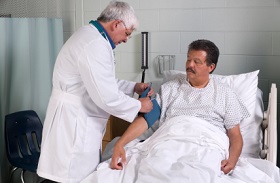 If you are seeking compensation for your medical bills and other damages after being involved in an accident, it may be necessary to file a lawsuit against the negligent party. Participating in a deposition prior to the start of the trial is a standard part of the litigation process. During the deposition, witnesses give sworn out-of-court testimony about the accident. Your Westlake Village injury lawyer will make sure you are properly prepared to handle the questions that may be asked at the deposition.
Tips for Making a Good Impression at the Deposition
You are testifying under oath and should truthfully answer all of the questions. The Westlake Village injury attorney cannot help you answer the questions at the deposition. If you are uncertain or don't know the answer to a question, respond to the best of your ability. You could negatively affect your credibility and harm your case if you aren't truthful. There's also the possibility of facing perjury charges if you aren't honest.
The defense attorney may ask if you discussed or gave statements about the accident to anyone. It is common for people to speak with family members, friends and business associates about an accident. Let the defense attorney know if you gave any written or oral statements to anyone.
You will likely be asked to provide information about the accident and requested to sketch a diagram of the scene of the accident. Your attorney will arrange a meeting with you before the deposition so that you can practice answering questions about the accident. If you have difficulty remembering certain details, let the defense attorney know that you are doing the best that you can to accurately recall the event.
Consult a Westlake Village Injury Lawyer
If you have suffered a personal injury, contact a Westlake Village injury lawyer to find out about your rights and legal options. Gary Mitchell is an attorney who is dedicated to helping you get the compensation you deserve. Call 888-452-1846 to schedule a consultation.